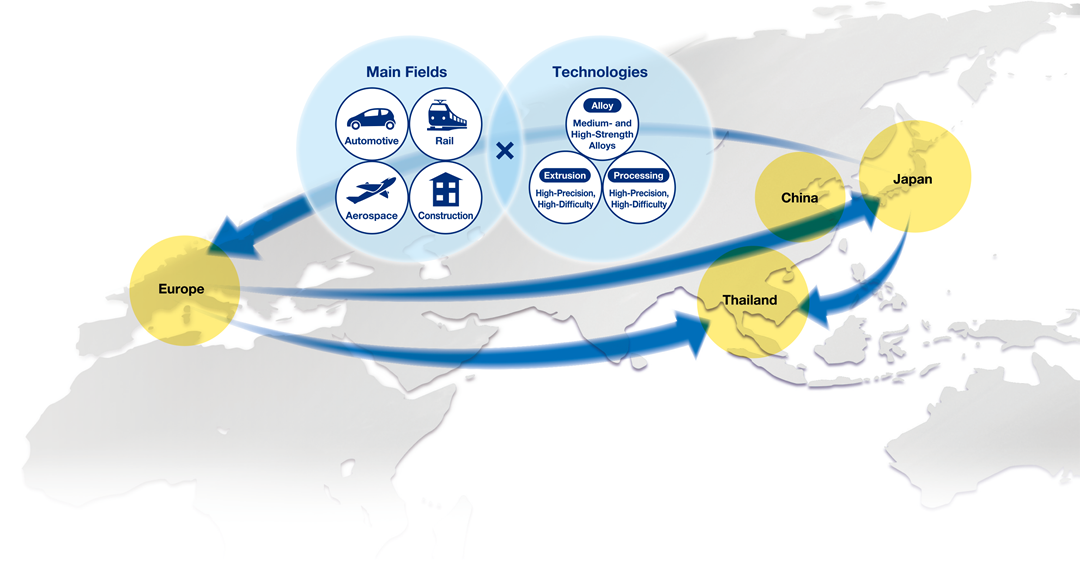 In Pursuit of High-Value-Added Products as a Global Supplier
At our bases in Europe, China and Thailand, we carry out aluminum casting, extrusion and processing. We deploy high-level technology from Europe and Japan to other regions for the further expansion of provision of high-value- added products as a global supplier.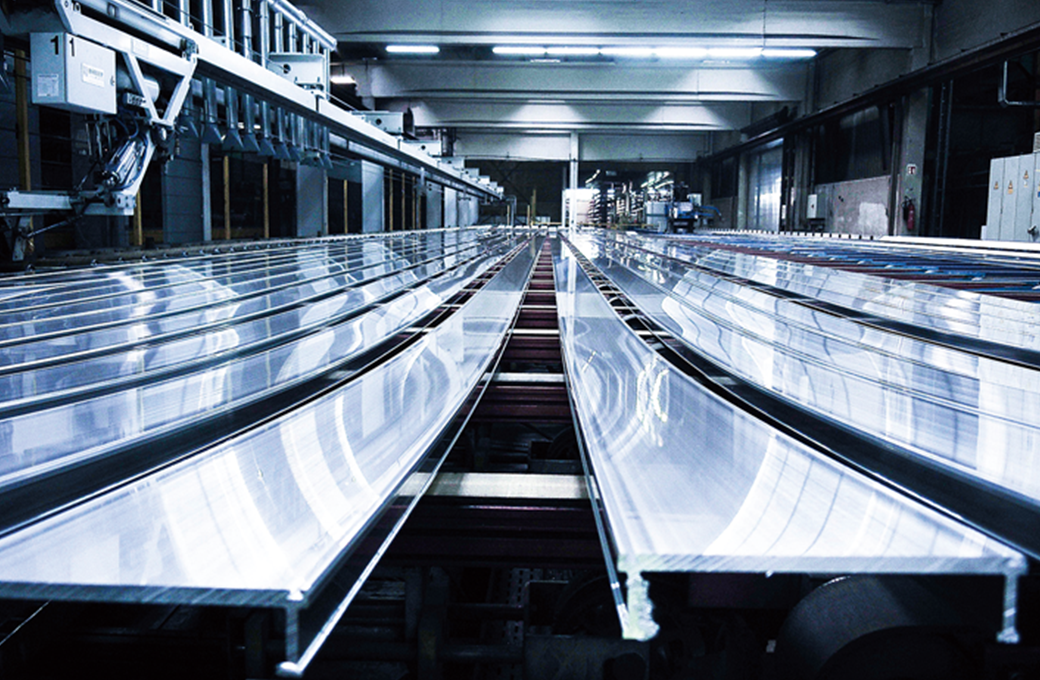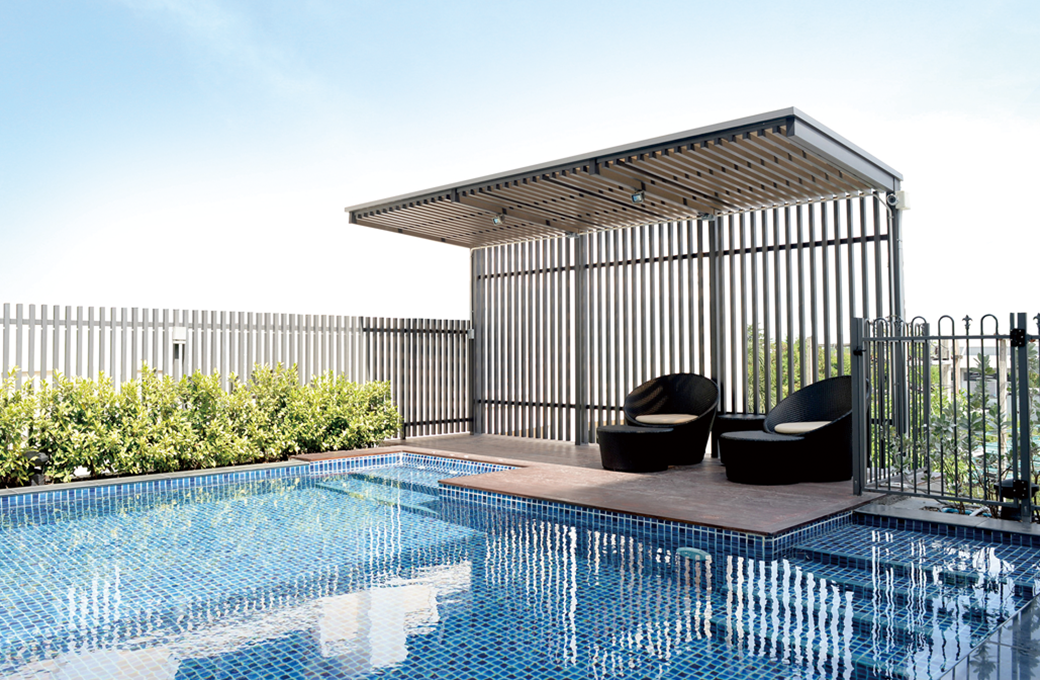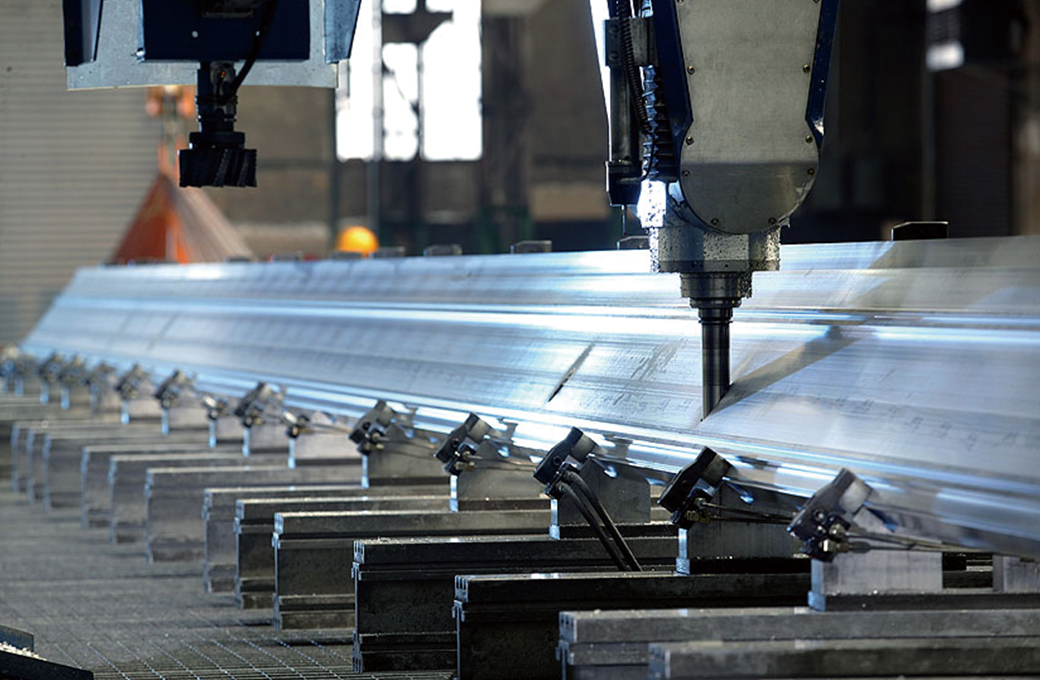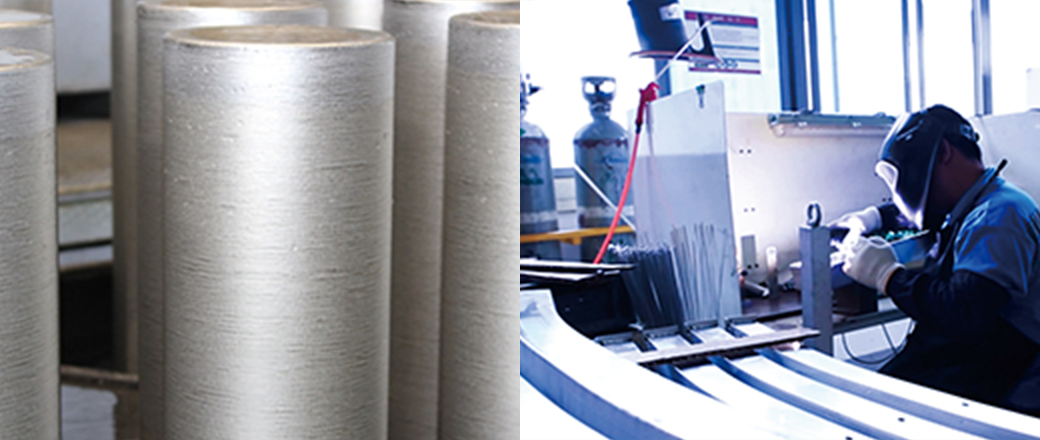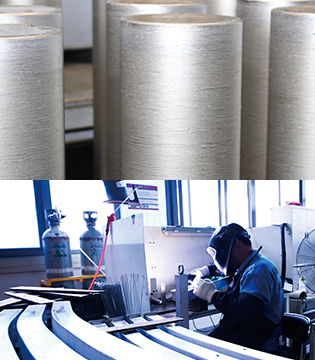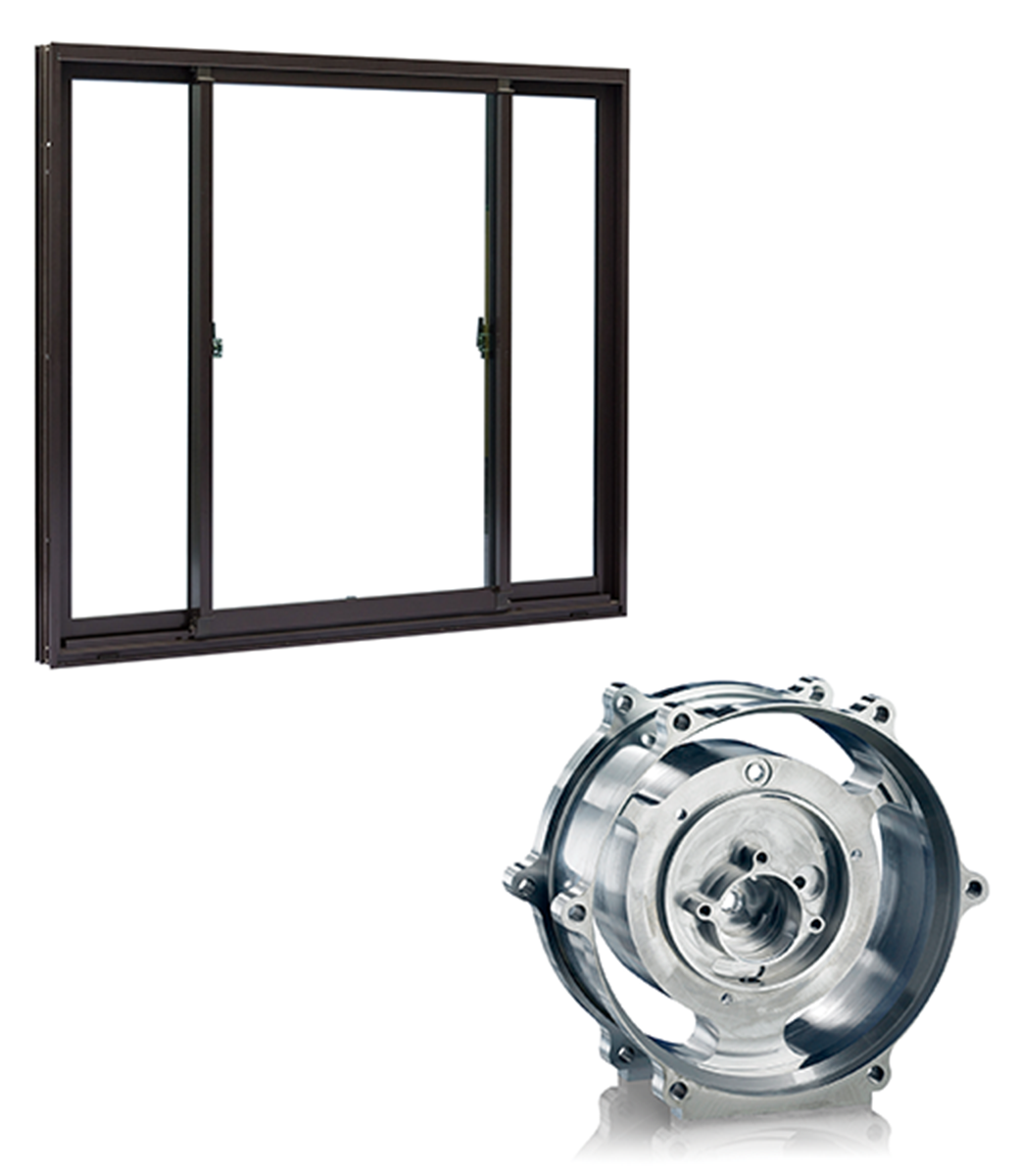 In March 2015, new overseas bases were added in Europe, China and Thailand
Acquired from Aleris International, Inc. in U.S. on March 1, 2015
Aluminum extrusion and processing group with five plants worldwide in Germany, Belgium, and China
With its high technology, manufactures products for areas including aerospace, railway, and automotive fields
Number of employees: Approx. 900
Net sales: Approx. 37 billion yen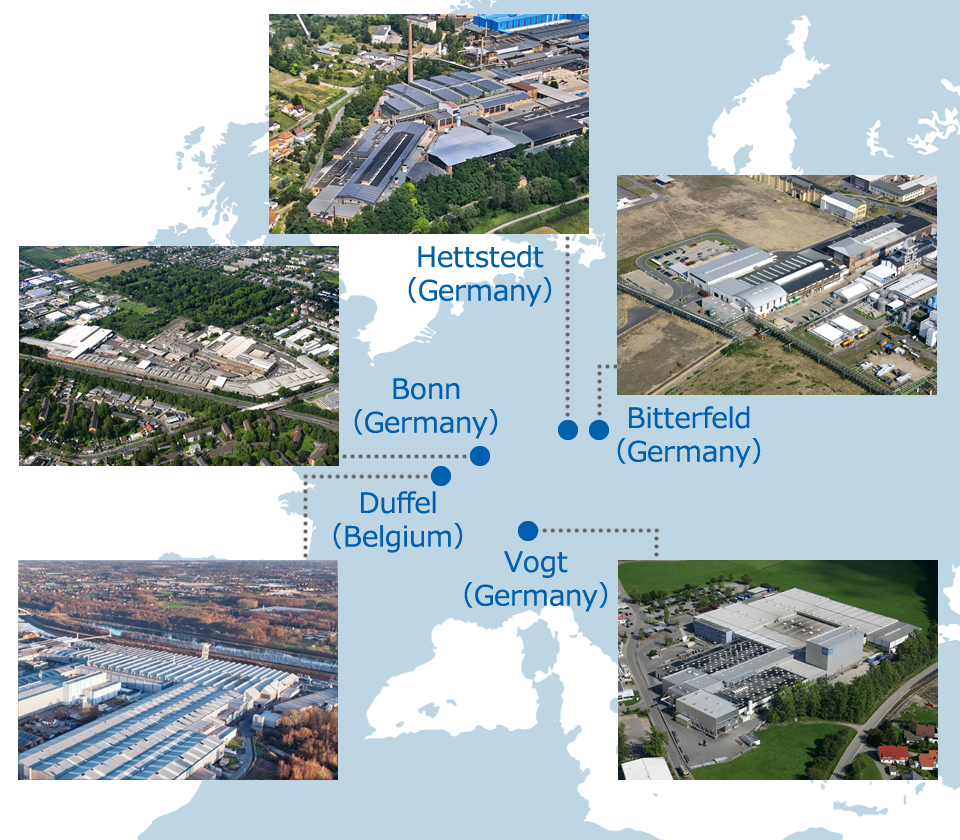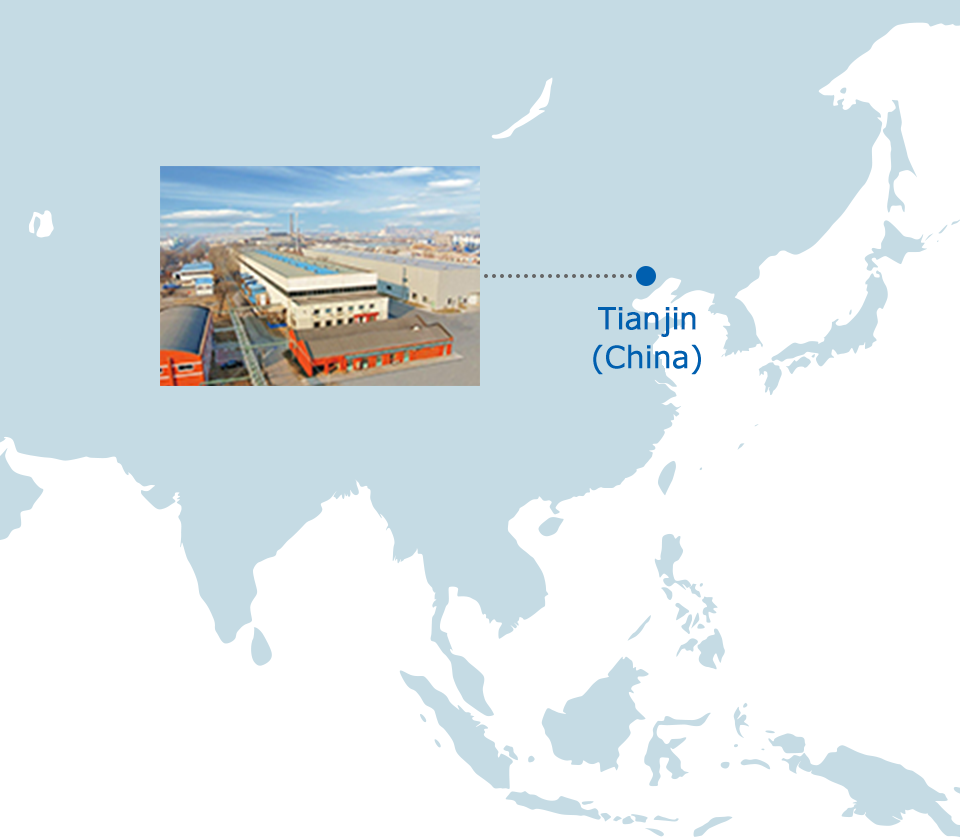 Thai Metal Aluminium Co., Ltd.
Made into subsidiary on March 2, 2015
Aluminum casting, extrusion and processing manufacturer headquartered in Samutprakarn Province, Thailand
Other than aluminum extrusion for construction materials, supplying products for a wide range of areas including automotive and electronic product components, etc.
Number of employees: Approx. 900
Net sales: Approx. 9.5 billion yen